vBookie Event

: Doha: G. Monfils vs A. Roddick (Tennis)
This event is over.
G. Monfils vs A. Roddick
---
Who will win this match? This market will be closed at the stated time. If a player retires before completing this match, and the retiring player was leading the match at the point of retirement, all bets will be void and stakes returned. If a player retires before a set has been completed, all bets will be void and states returned. You must be logged in as a registered member to place bets using your vCash (Virtual Cash).
For helpful head-to-head statistics and match facts we recommend the following online resource:
http://www.atptennis.com/en/players/stats/
Who's Winning?
Have you made the top 25? Check your progress on the weekly
vBetting leaderboard here!
Find More vBets...
Visit the
vBookie centre
for more markets, betting statistics, your history, and settlement information.
Are you new? Do you want To play?
Register today for a free
MensTennisForums.com account and you'll be credited with $50 worth of vCash to get you started!
---
The King Roger Federer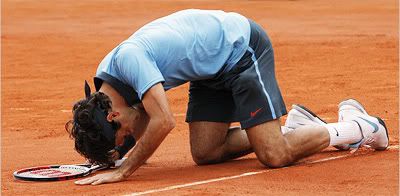 Pain is only temporary but victory is forever
Re: G. Monfils vs A. Roddick
---
250 million on the Texan
Re: G. Monfils vs A. Roddick
---
i wanted to bet on this match but woke up too late
this was going to make my dream come true...to be #2 in current vCash standings
---
Registered User
Join Date: Aug 2006
Location: kazakstan-- hakuna matata country
Posts: 26,024
Re: G. Monfils vs A. Roddick
---
BG
---
Quote:

Fred went to a Coldplay concert in Montreal and probably danced too much and injured his back and then decided to play Montreal since he was already in the area. The rest as they say is history.

Re: G. Monfils vs A. Roddick
---
bg should be banned from vBetting
---